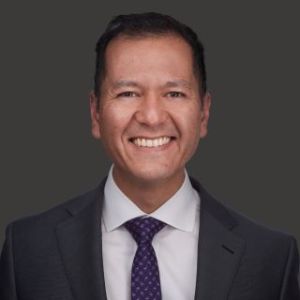 Dr Carlos Azuma Lijo – Fellow in Spinal Surgery
MD SBOT (Orthopaedic Surgery) SBC (Spine Surgery)
Dr Lijo trained as an Orthopaedic and Spinal Surgeon in Sao Paolo, Brazil. He emigrated to Australia in 2021 and has since completed a Fellowship in Spinal Surgery at The Royal Adelaide Hospital. He joined The International Spine Centre® (TISC) as a Fellow in Spinal Surgery in 2022.
Dr Lijo graduated from the State University of Campinas in Sao Paolo, the Brazilian centre of excellence for teaching, research, and healthcare services. Following his Orthopaedic and Spinal Surgical training in Sao Paolo, Dr Lijo completed an AO Spine Fellowship through the University of Sao Paolo and worked at The Albert Einstein Hospital, a leading centre of excellence in healthcare in South America. Dr Lijo's private practice experience was with The Vita Institute, a dynamic & reputable Brazilian private health service.
In addition to his clinical practice, Dr Lijo is a keen researcher. He has published book chapters and journal articles and participated in clinical research. As part of his TISC fellowship, Dr Lijo is actively researching and collaborating on several projects with our formal research entity, 3D Research@TISC.
Dr Lijo believes in a global approach to patient's pain, combining advanced technological procedures with evidence-based therapies. With specific training in endoscopic and minimally invasive surgical techniques, Dr Lijo is focused on improving patients' quality of life – to enhance function and to relieve pain.